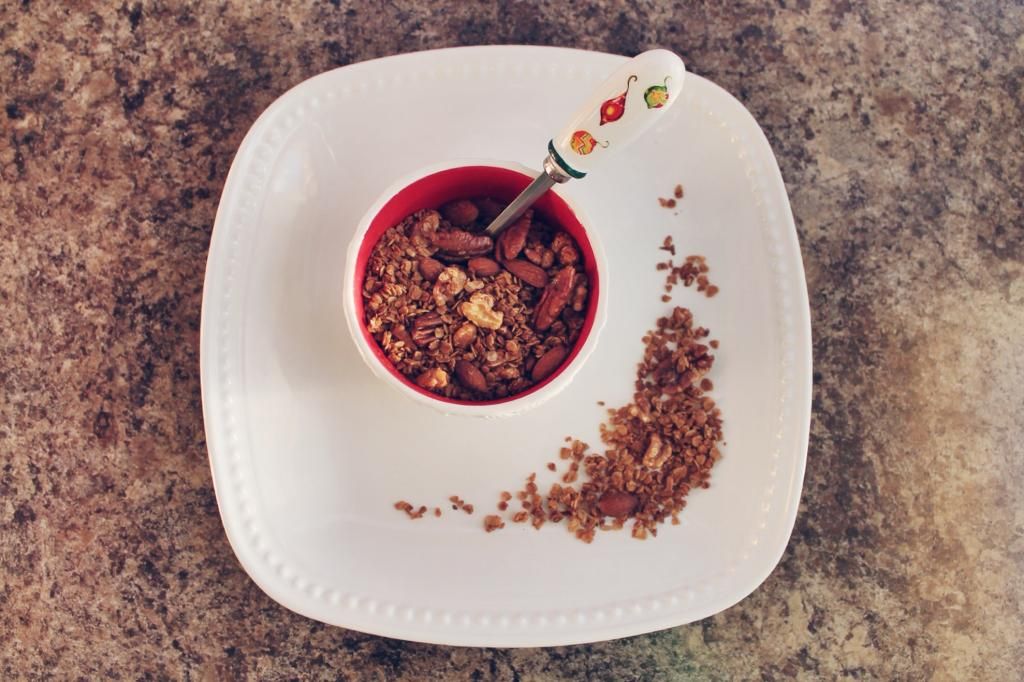 This was kind of everywhere the other day, so I jumped on the bandwagon (sleigh? too much?) and made it straight away. Gingerbread granola! Does that not sound like something you also need to go bake straight away?


It's pretty much almost gone now, and while I did give some of it away I'm not going to lie.. the guilty culprit is me. It's just so eaaasy to walk by and grab a handful from the little Christmassy jar my mom popped it in for me. Or take it as a snack to work. Or have for breakfast. Or lunch.
Anyways. There's all kinds of good things in it, so at least I'm not shoveling
hedgehog shortbread
in at the same rate, eh?