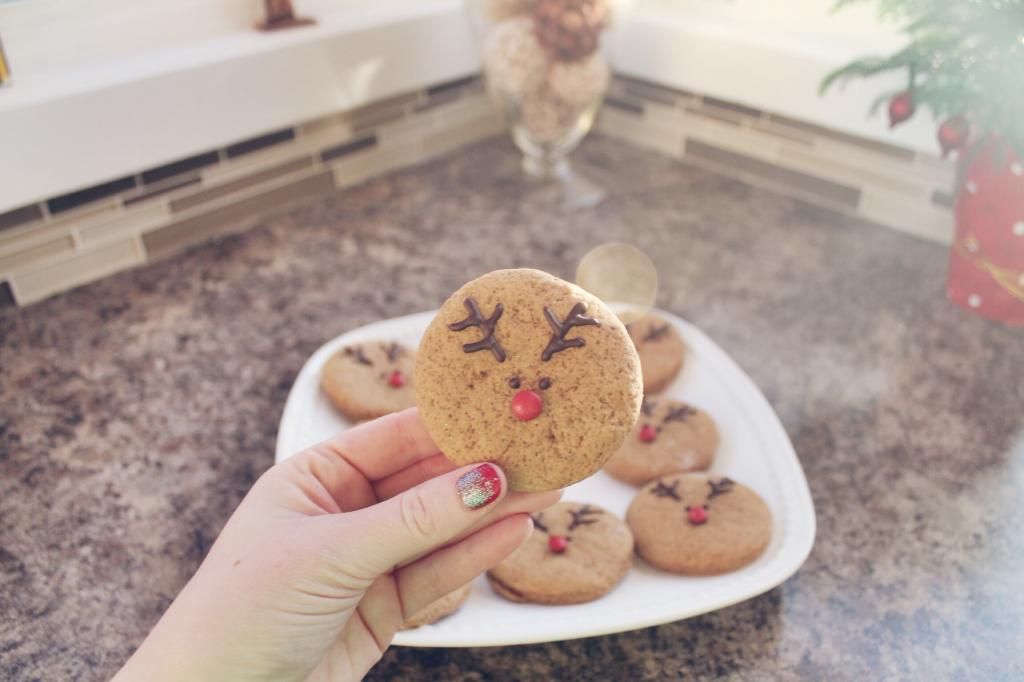 My mom gave me the idea for these cookies as she was browsing through pinterest one day. She's super obsessed with it (and has finally stopped calling it "Pinecrest"), but often forgets to actually pin the things she wants to keep! So after a quick and easy reindeer cookie search we found them once again.
Instead of the recipe on the site we found, I used a recipe from the good ol' Joy of Cooking cookbook, which we thought was the gingerbread recipe we always use, but for some reason these turned out nothing like the gingerbread I usually make. My parents took our ancient copy of Joy of Cooking to the cabin and this was a newer edition, so I'm wondering if the recipe had changed or something?
They still look super cute, and while they don't taste like the classic gingerbread men I'm used to devouring I really wouldn't turn my nose up at them.
Those tiny little m&m noses! The wee antlers! Once again I'm fawning over cute cookies. I must go and find myself a life.