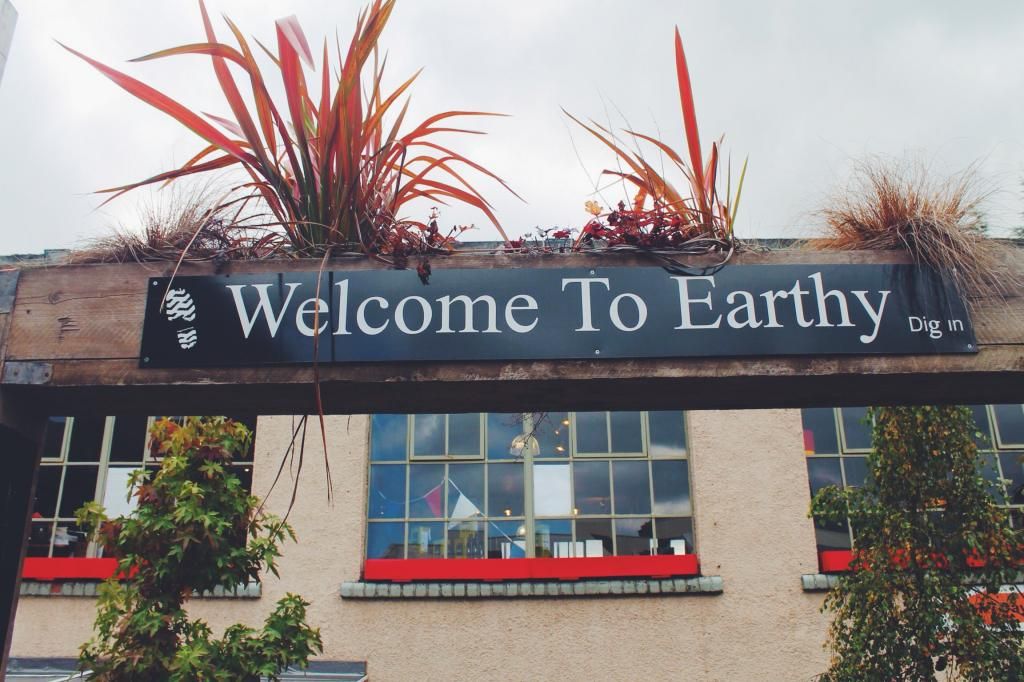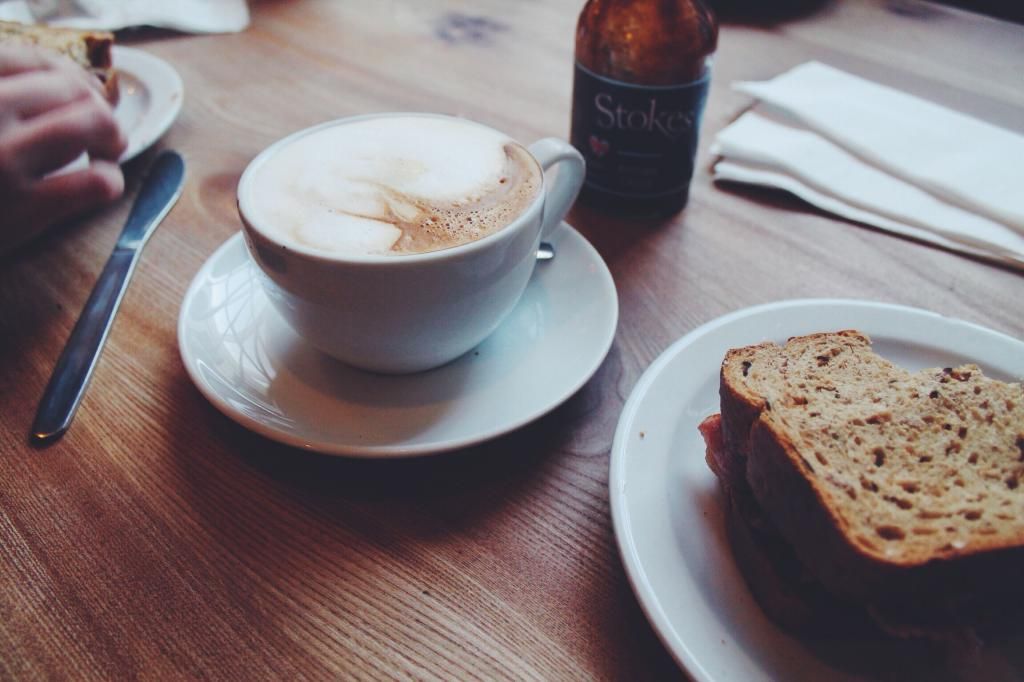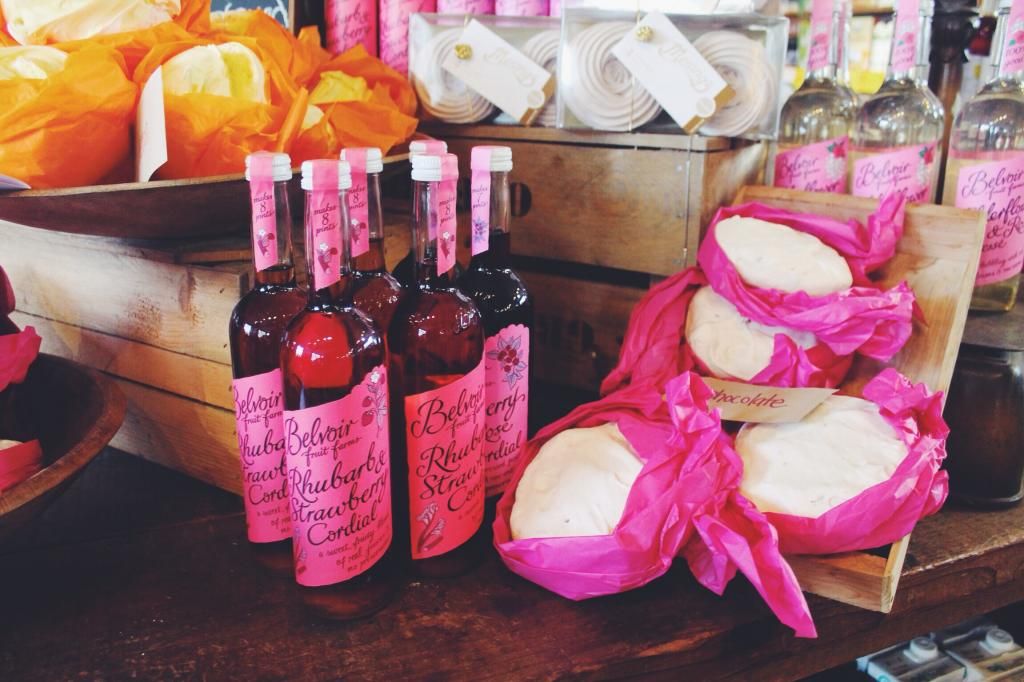 Monday morning in Edinburgh, Rory, his dad and I all went for breakfast at Earthy.
A cute, rustic, open restaurant, with benches and long tables and a flower shop in the back and a little organic food shop upstairs.
We all ordered bacon rolls and lattes and hot chocolates and had a nice chat in the midst of the hustle and bustle of the restaurant.