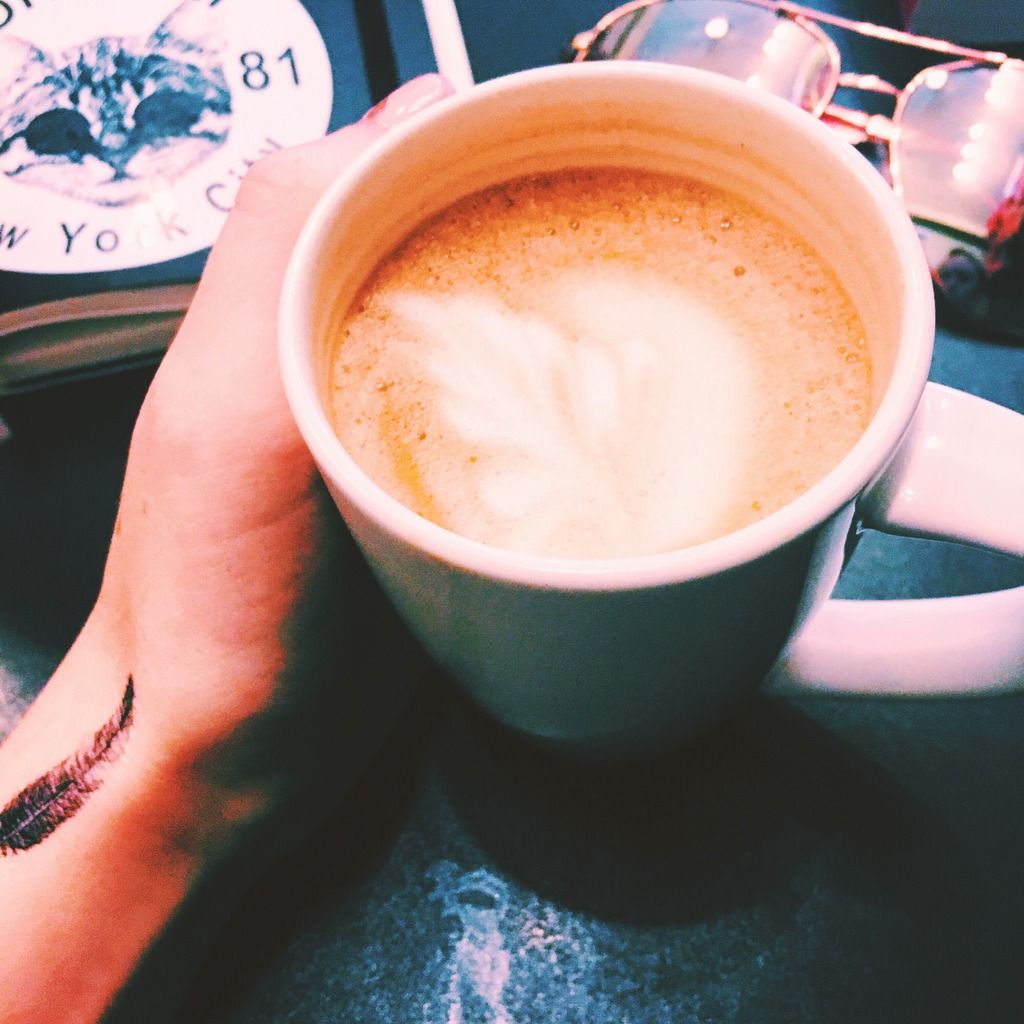 I went to the
Wolfville Farmer's Market
for the last time today. I've got the rest of my summer weekends booked before I move back home so I decided to take advantage of the sunny morning and take myself out for a coffee and a stroll through Wolfville. Started my day at Just Us Coffeehouse with a flat white, a muffin and Harry Potter, before walking down Wolfville's quaint streets to the Saturday market.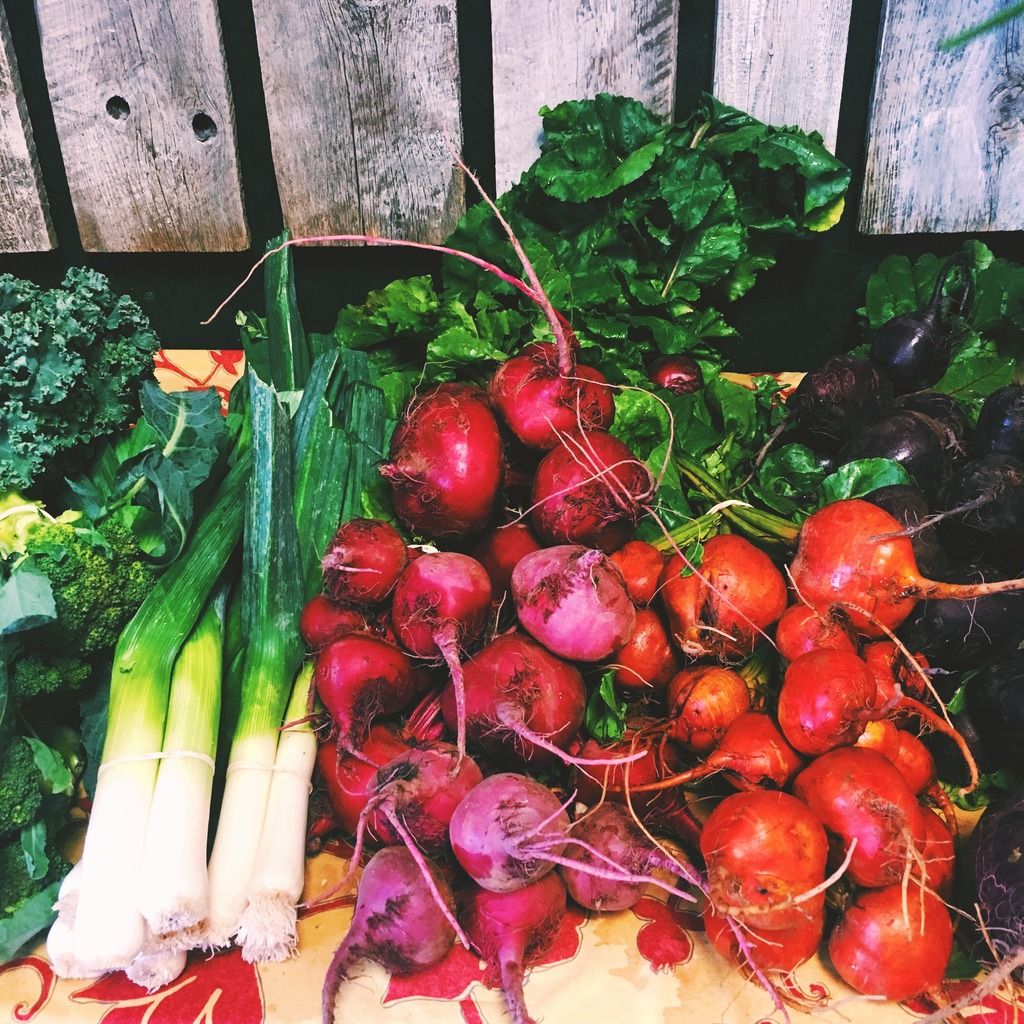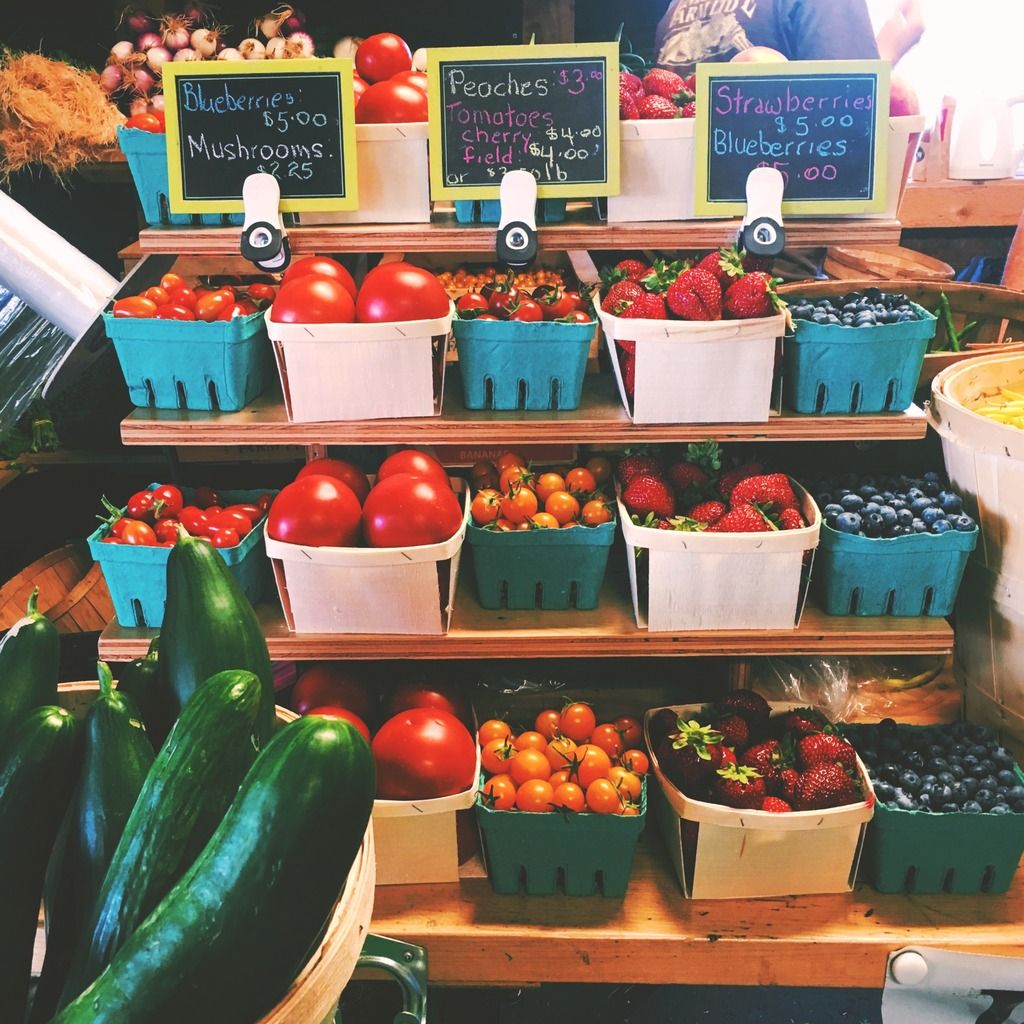 If you've been around here for any length of time you'll know I frequently went to markets when living in England. The nice thing about living in the Valley is there are daily markets and weekend markets; fresh produce, baked goods, delicious coffees, handmade gifts, local brews.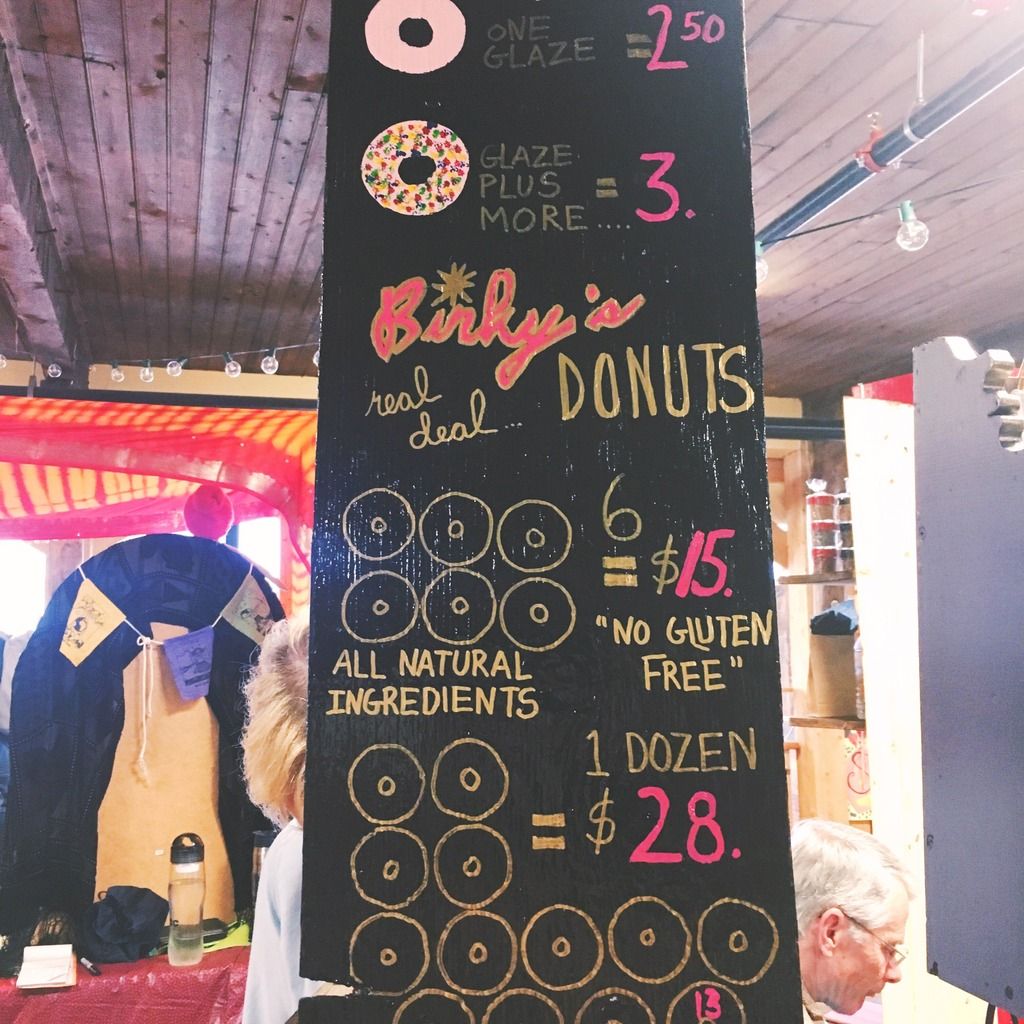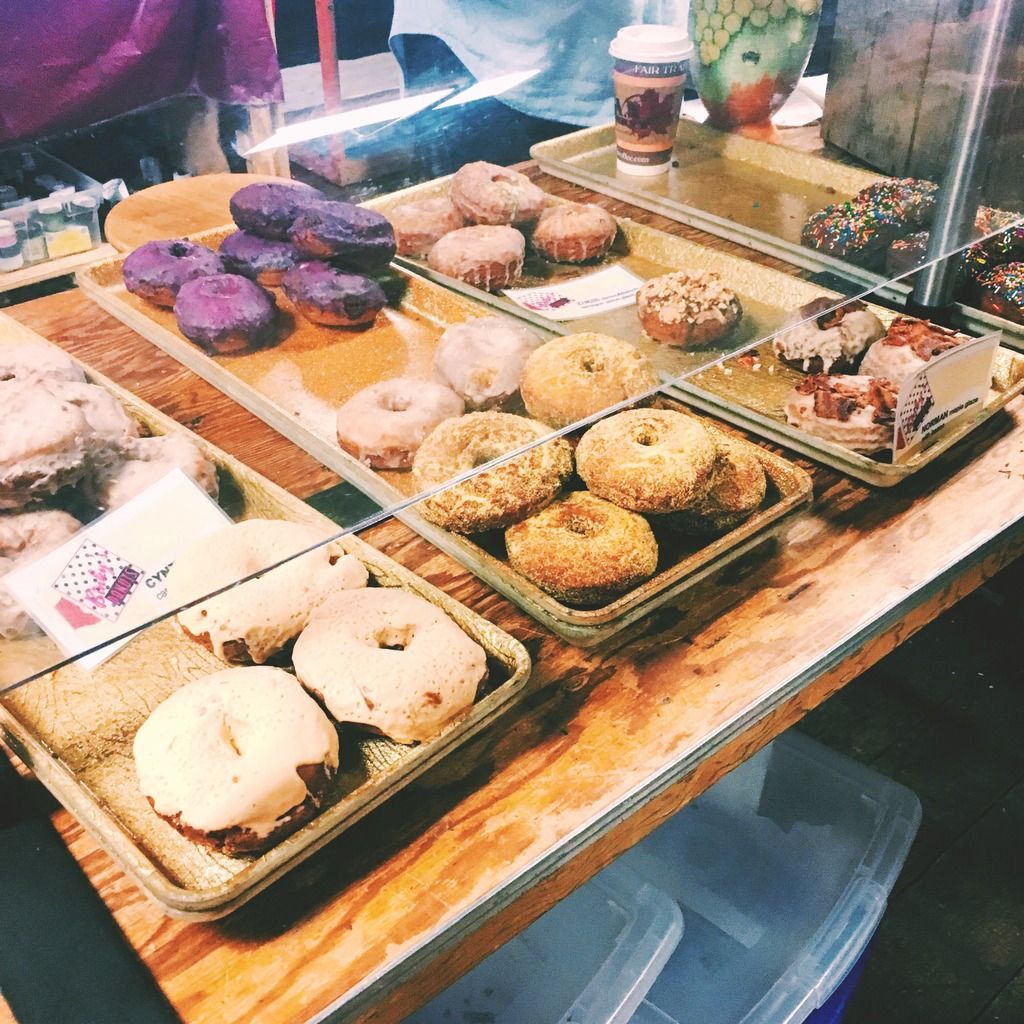 When I first walked in I overheard "Did you get a donut?". My ears immediately perked up; Last time I was at the market I didn't see any donuts. Sure enough, first stall on my left:
Binky's Donuts
. Choosing which one to buy was my hardest decision of the day. Did I go for the Norman: maple bacon flavored? The Cynthia: ginger cardamom glaze? Dr Sam: blueberries, cloves and orange glaze? In the end I took the Zingus: lemon with french tarragon spiced glaze. I know.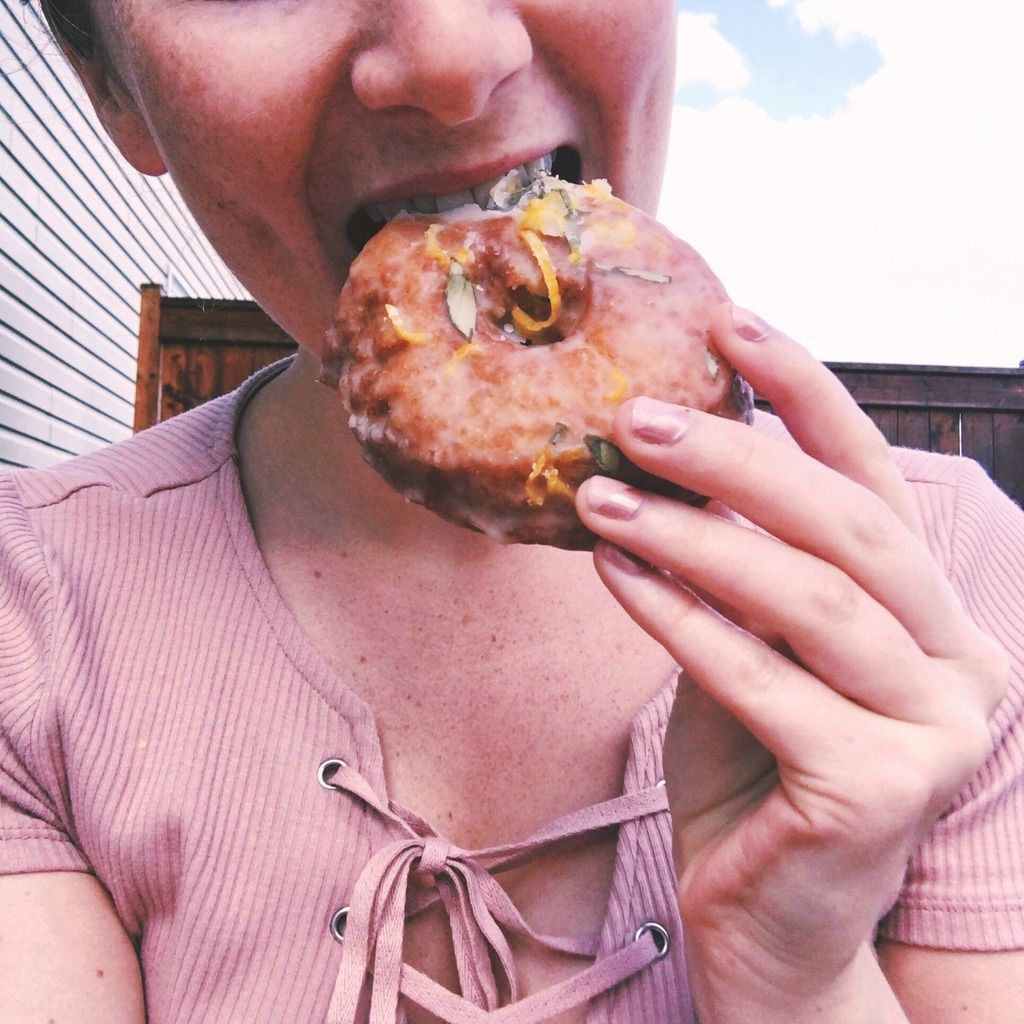 Immediately when I ate it I regretted not getting a half dozen. Or a dozen.
My other market purchases were fresh peaches and rhubarb from a stall overflowing with vegetables and fruit in a rainbow of colors. Serious, I've never seen brighter beets or more colorful bunches of carrots. I'm planning on doing some baking with my haul, so stay tuned for that (fingers crossed my attempt at pie turns out!).