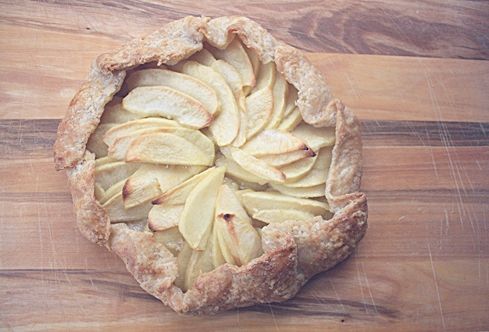 i've been scouring
elephantine
for days now, reading posts and looking at recipes. finally, after noticing a few almost-bruised apples on the kitchen table, i decided on
the apple galette
. partially because of the apples i had and partially because of the oh-so-adorable video accompanying the recipe.
i mean, does that not make you want to go and bake this immediately?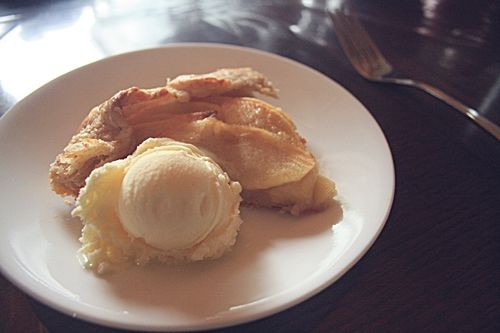 i'm pretty pleased with how mine turned out - not quite as pretty as the original but you know what? it was delicious. my mom and i both sat down with the cool breeze from the back door blowing in and had a piece with some vanilla ice cream, and it was perfect.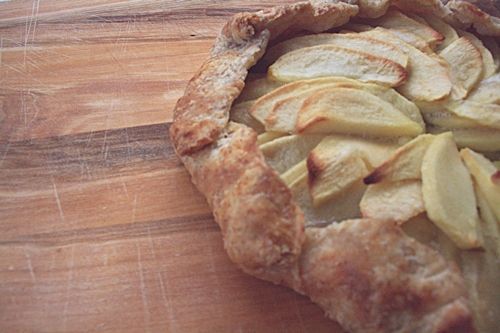 i know i should probably give some sort of explanation why i dropped of the face of the internet for so long but really, i don't want to. nothing major happened, aside from my computer breaking in november and not being able to buy a new one.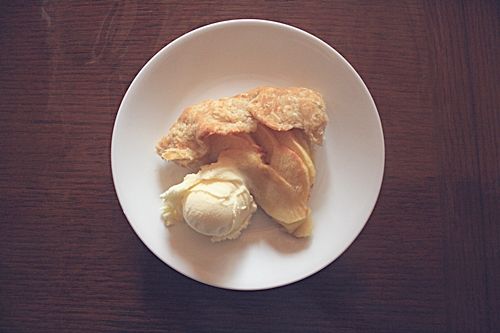 the important thing is i've come back, and i'm excited about blogging again. it's been a while since i could honestly say that!
until next time (not too long!)
xxxxx