Our English Breakfasts came in tiny clear glass pots that I loved



And then our stand of treats showed up!



My raspberry white chocolate mousse cake *heart eyes emoji*



Hi!


Hi again! (I had a new dress on too, and my new Brighton necklace! )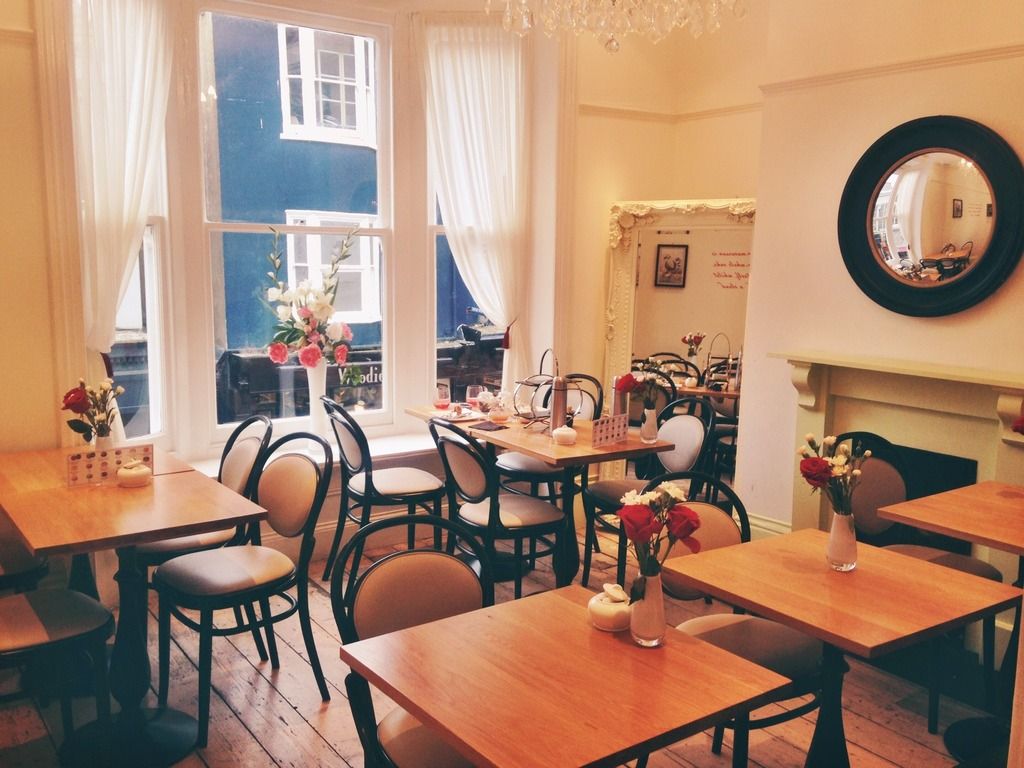 The cute little room we were in overlooking the street


Hard to resist not buying one of each rainbow macaron dreamy goodness as we walked out!
I really wouldn't mind having afternoon tea daily, especially with such good company :)