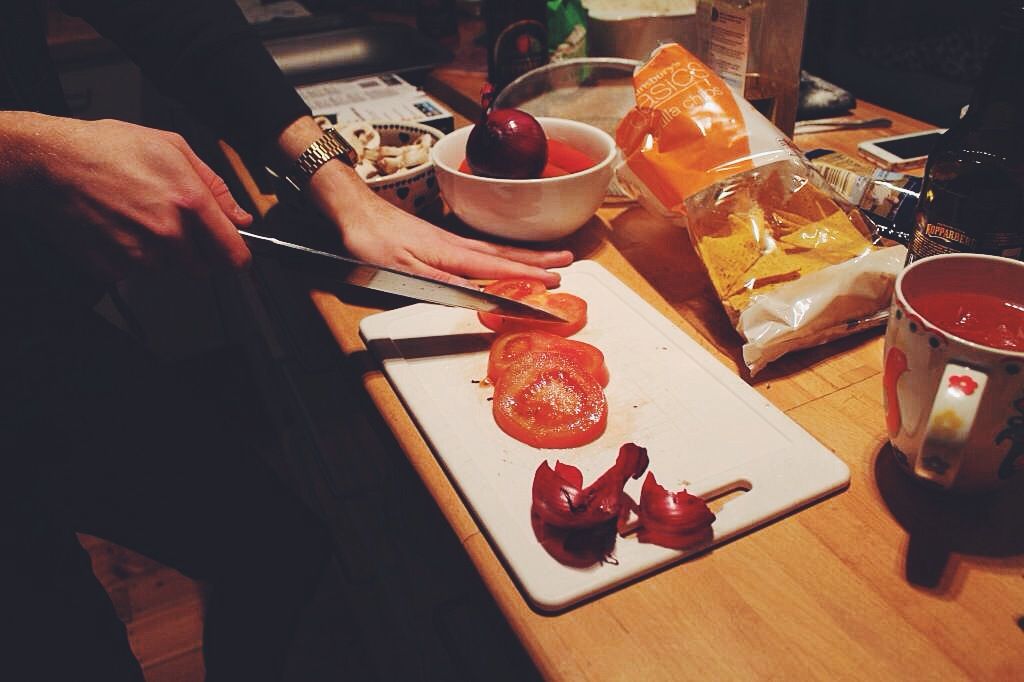 Saturday night me and Rory decided pizza, cider and a movie were in order.

With an Italian playlist and a Jamie Oliver pizza crust recipe we diced and mixed and tossed and then perched in front of The Devil Wears Prada. I think between the two of us we knew every single line from that movie.

We maybe overdid it on the dough and I was eating pizzas for days. Not that that's a complaint.