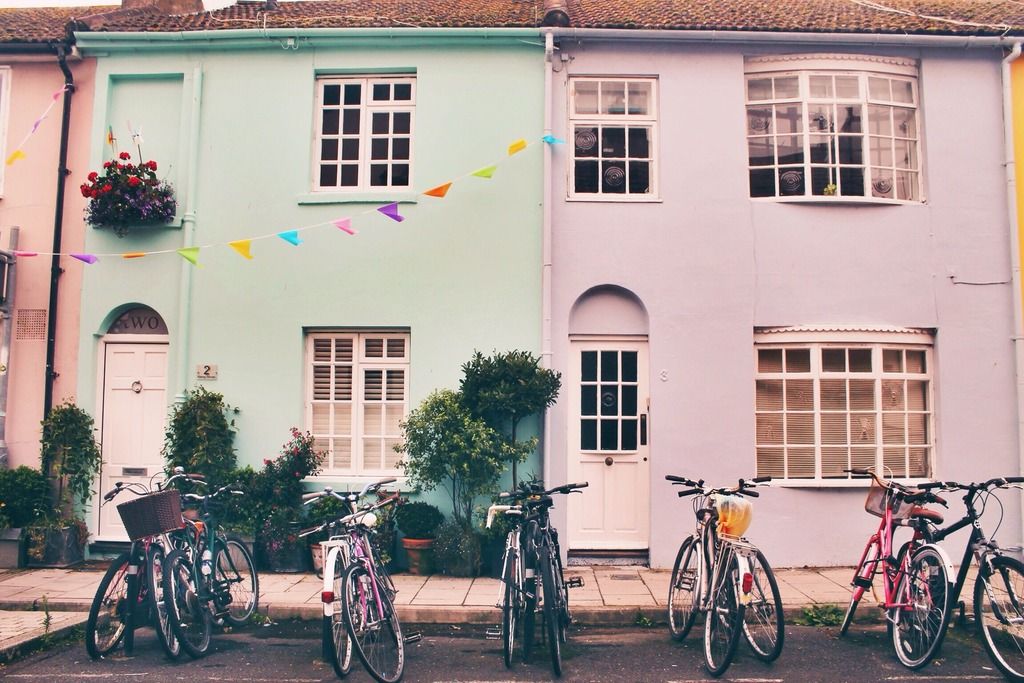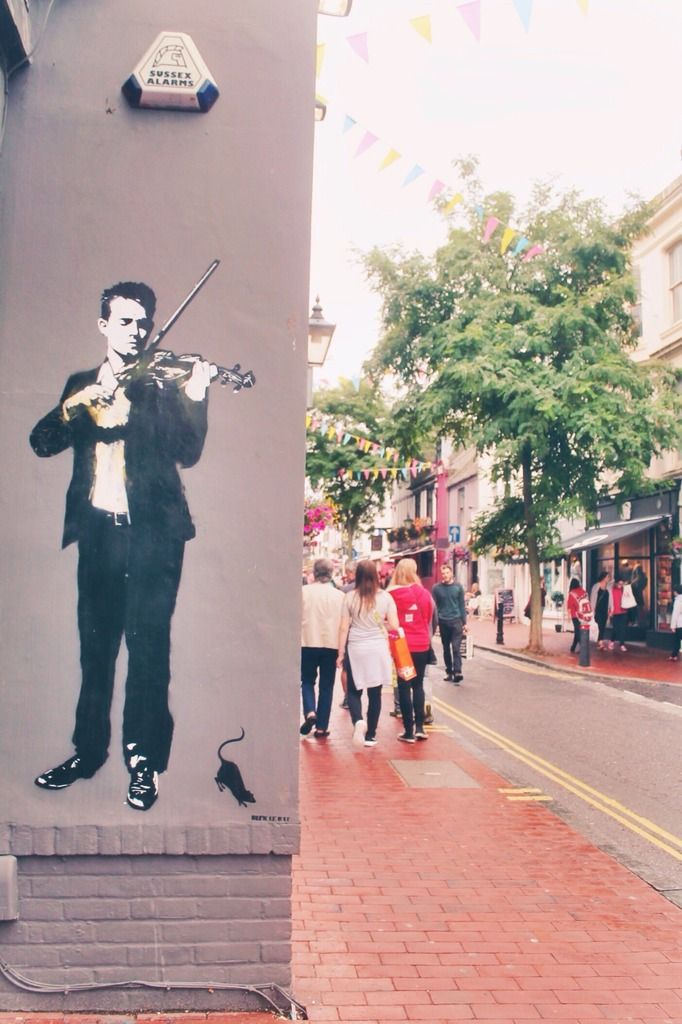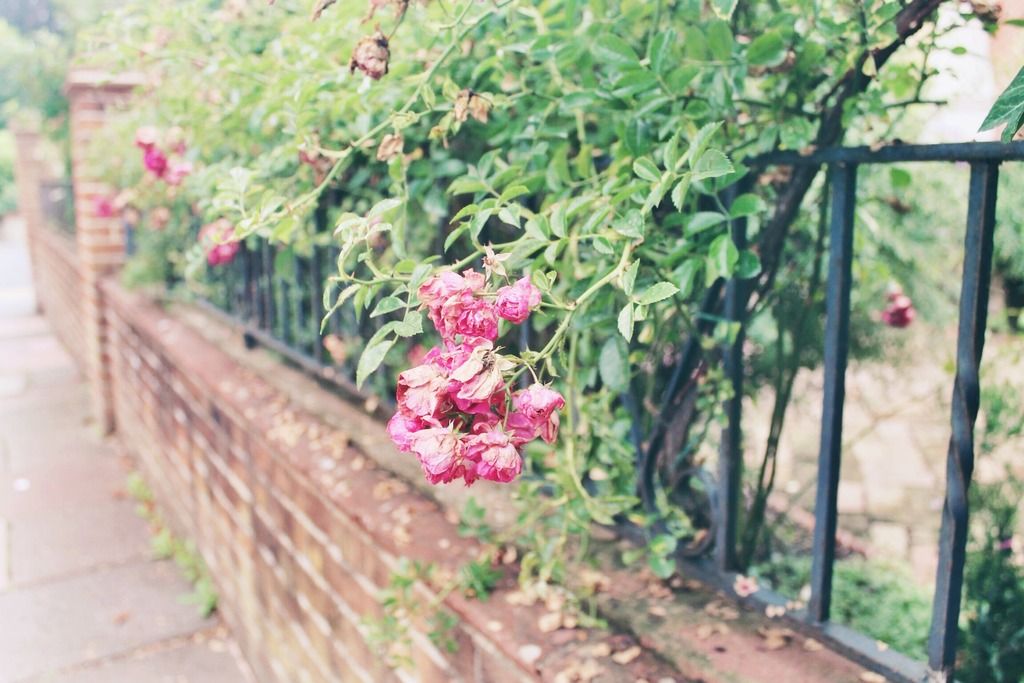 Today, I took a walk around Brighton on my own.
It was grey and misty and I was soaked to the bone, but the pops of color around every corner kept me going: mint green decorative shutters, flowers outside every pub, the pastel houses in neat little rows on each street with the wrought iron fences guarding their fronts. I can't help but feel a tiny bit creepy every time I take a picture of someones pretty front door and patterned front steps, but they're just too tempting to walk past and chance forgetting them forever.
Brighton is full of color, even when your mind might match the flat grey of the sky and the water. You just have to take a walk through its streets to find it.