Felicia's visit wouldn't be complete without a stroll along the seaside!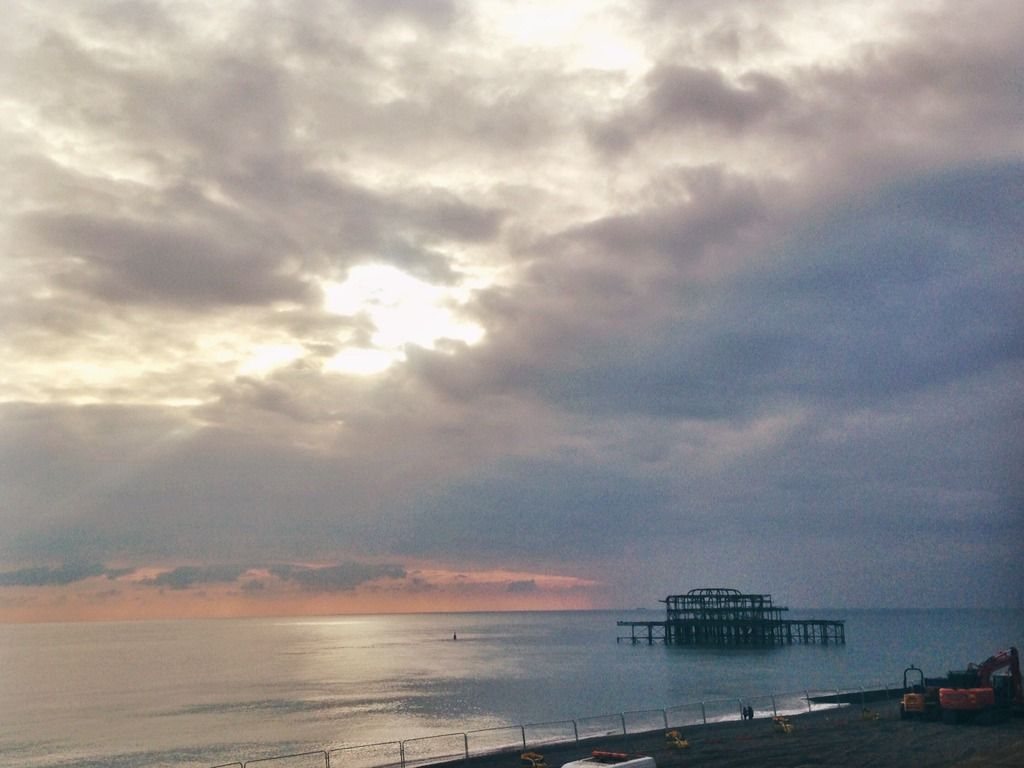 Even though it was cold and drizzly and I didn't realize all the shops would be closed for the fall/winter season, we still had a nice time. I'm a bit disappointed my good camera is broken because these pictures would have been much nicer, but ho hum.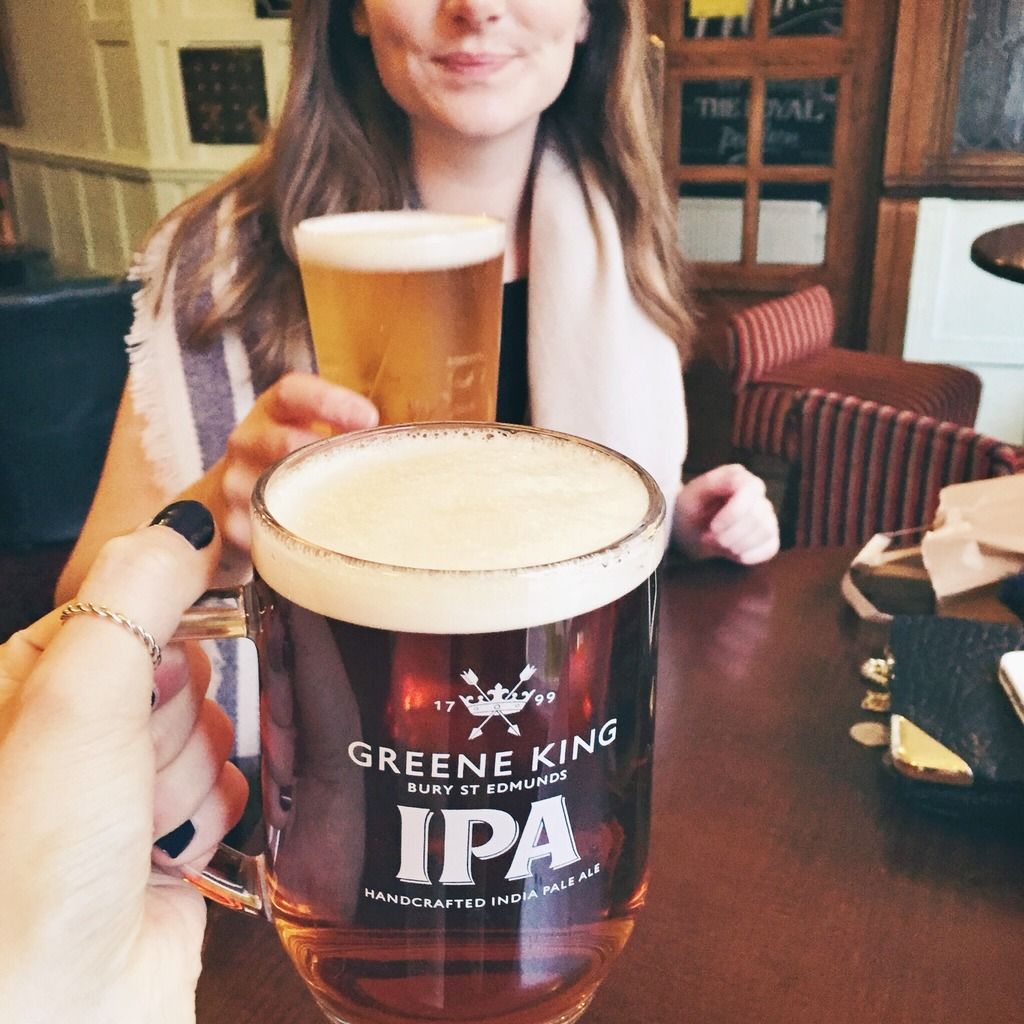 We warmed up with a couple of pints and Felicia's first British fish & chips!
Saw this guy perched atop a little hut..
So I posed with him. Naturally.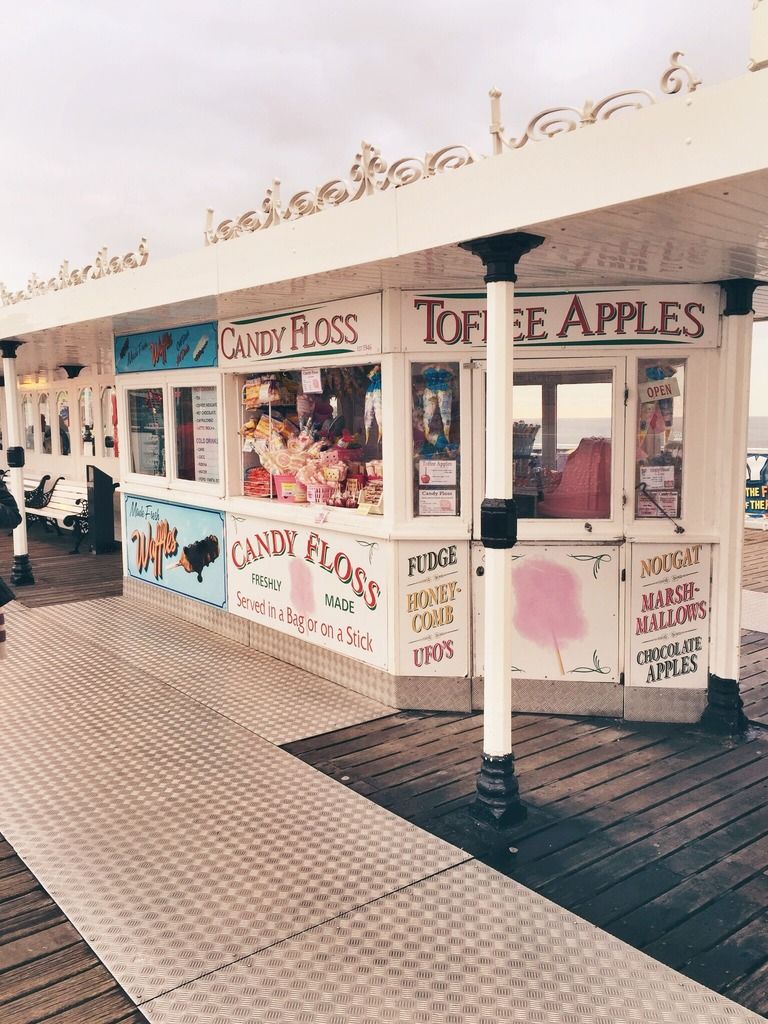 We strolled along the pier in the drizzle, Felicia with her hat on and me with my scarf wrapped around my head like a nutter. I was surprised the rides were running at all in the weather! Not that we went on any (I did once and once is enough!).
Afterwards we went to the Twisted Lemon with my friend Libby for cocktails! A cramped and cozy little place, the bar was stacked with every kind of liquor imaginable. Amongst the ones we went for were an espresso martini, bourbon sour, gin cocktails, mojitos.. we didn't go easy.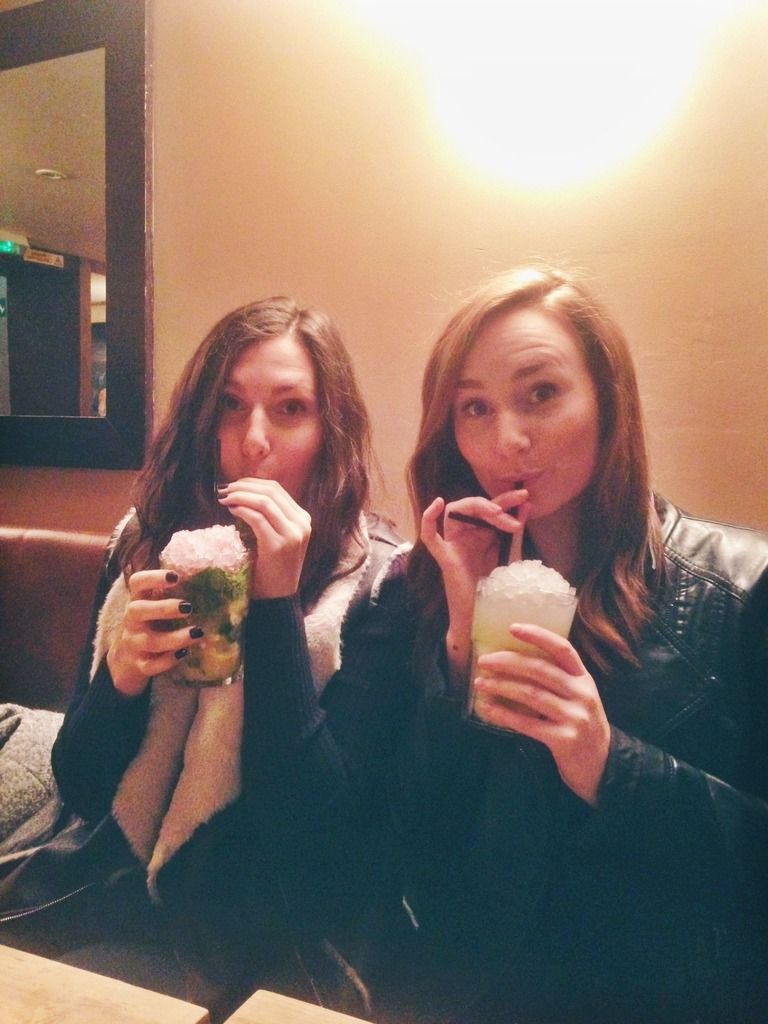 Having a sip.
And I'm off again!